Team RL360 - 25 years of cycling success
The Isle of Man really is renowned for its dedication to two-wheeled sport, in fact the non-motorised version is verging on a national obsession.
RL360 is involved in cycling at grass roots level, having sponsored the massive success story that is the Isle of Man Youth Cycling League for 25 years.
Team RL360 has been the training ground for Olympic gold medallist Peter Kennaugh and for Mark Cavendish who, in 2012, took his 23rd stage win and entered the record books as the most successful Tour de France sprinter of all time. Cavendish has since gone on to win 3 more stages, putting him 3rd on the list of riders with the most ever stage wins.
The league continues to churn out potential champions while at the same time providing hundreds of the Isle of Man's 3 to 16-year-olds with an active and fun hobby.
"We have had a long association with RL360 which, looking back, has been a match 'made in heaven', not only producing cycling stars but young cyclists who have lots of fun." – the Isle of Man Youth Cycling League's Dot Tilbury.
Click here for more on the RL360 Junior Cycling Team.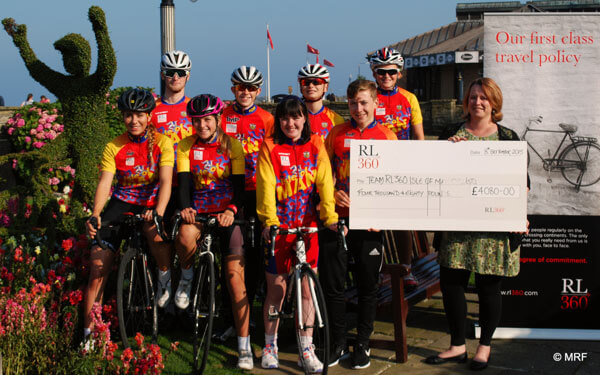 We are the title sponsor of the Youth Cycling League and also take the opportunity to further support their young cyclists, such as those pictured here, who show promise in competition in the UK.