The Viking Longboat Championships
Each summer RL360 supports the Viking Longboat Championships, held in Peel, in the west of the Isle of Man.
Teams from businesses and organisations across the Isle of Man, including a few fielded by RL360, compete in a rowing contest around the harbour in traditional Viking Longboats. The winning teams in each category, plus second and third places, receive cash prizes, all donated by RL360. All of this money is then donated to the teams' charity of choice.
Click here for more about the Viking Longboat Championships.
Viking Longboat World Championships: Netball team lift race title - BBC News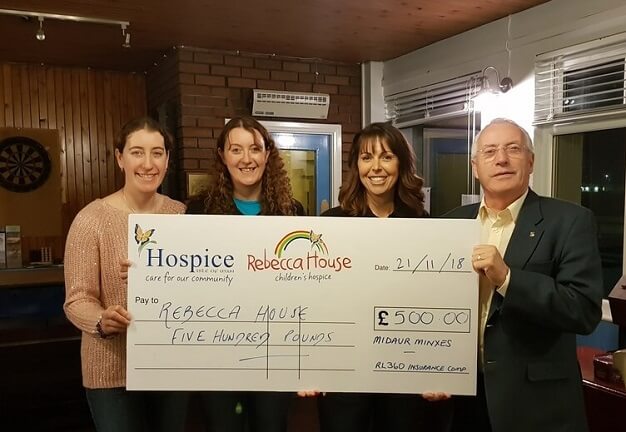 Chairman of Hospice Isle of Man, Sir Miles Walker, is pictured receiving a cheque for £500 from RL360's Jayne Moffatt (third from left), along with Gill Dixon and Sarah Teare-Kermeen at the Viking Longboat World Championships presentation evening. The presentation was made to Sir Miles on behalf of the winning ladies team, the Midaur Minxes, who chose Rebecca House as their charity. The presentations, held at Peel Sailing Club on Friday (23 November), saw representatives from a variety of charities receive cheques from the top 3 teams in each of the Longboats categories – ladies, mixed and men's. All of the prize money is provided each year by RL360, as sponsor of the event.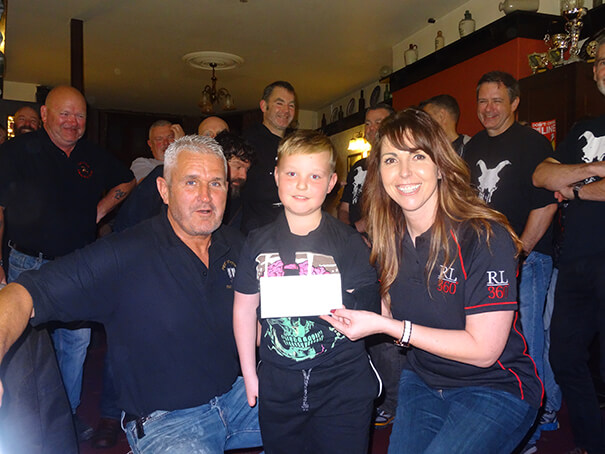 Nine-year-old TJ Teare is pictured receiving a cheque for £500 from RL360's Jayne Moffatt and Peel Viking Longboat Chairman Nigel Rawlinson at a special Longboats charity cheque presentation held at the Whitehouse Pub on Friday (20 October). Motocross and cycling enthusiast TJ, who is aiming to compete in the Paralympics one day, received the money after the Minions mixed team won first prize in the World Championship Viking Longboat Races held in Peel earlier this year.