Tim Kneale – RL360 Quantum Blog July 2016
Follow double-trap shooter Tim Kneales blog as he talks competition, the run up to the Olympics and our RL360 Quantum sponsorship.
The Final Count Down!!
Towards the end of June another day's clay shooting was held for RL360 clients at the Holland and Holland shooting ground on the edge of London. The UK had just opted for Brexit so there was a lot of business and share price discussion, as well as bleary eyes from a few attendees who had been up from the early hours. A rough demonstration of what double trap entails and a talk through some of my kit and we were away. The group was split into 3 groups where tuition was provided before a break and then the pressure was ramped up in a competition to finish. I was lucky enough to have a look around the gun room at Holland and Holland, who are an old English gun maker, and handle some 6 figure guns-although more like works of art to be honest.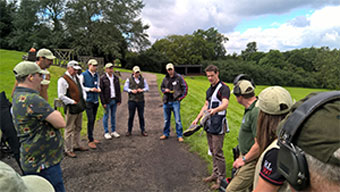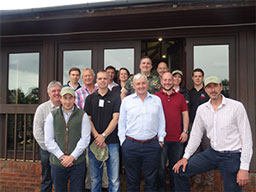 I was then in the car for 4 hours heading West to mid Wales ready for GB training camp. I was meeting Amy there and Fern our spaniel. A good weekend training with the squad and exercise for the spaniel conquering some Welsh mountains.
The Olympic Team has had meetings every 6-8 weeks over the year where elements of Rio are discussed along with team relations. One interesting area we have been exploring is our personalities and how they may change under pressure, as well as getting an understanding of other team members too. It's all part of Insights Discovery where there are 4 main personality types and we can see the individual mix for each person ranging from fiery red, cool blue, earth green & sunshine yellow. I'm a cool blue!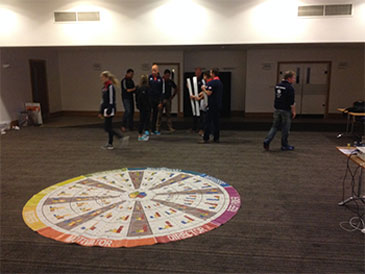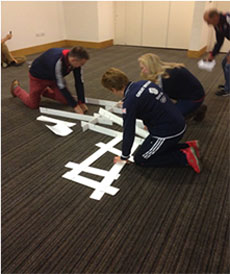 Paul, the sports psychologist, split the group into 2 and then gave both teams the same challenge of working out a puzzle on the floor. We then had to construct it again in a race-we won, but the other team were missing a section-whoops!
I was like a kid before Christmas that evening as the following day was kitting out! We arrived at the NEC for 10am and had an hour or so touring around the various entertainment areas laid on by team sponsors and the BOA. A personal shopper was then assigned to each of us and we tried on all the various bits of kit covering; village, performance, podium, formal, opening ceremony & closing ceremony ware. I have 2 large bags full of kit and 4 smaller bags-must be expecting lots of souvenir shopping in Rio. At the end of the shopping trip all the gear is loaded onto an Aldi supermarket checkout and scanned to make sure it's all present and correct and stacked onto and airport bag trolley!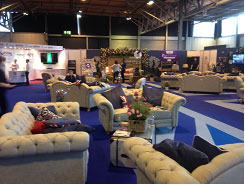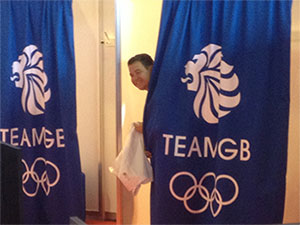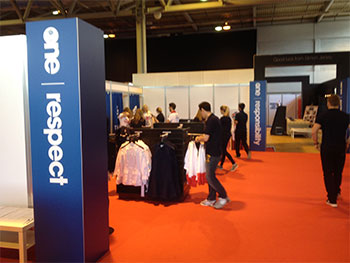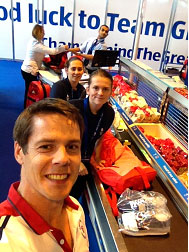 The final competition before the big one was the European Championships back at Lonato in northern Italy where I won the Olympic Quota place last September. This was the final testing ground for all the tweaks which had been going on both technically and mentally. Training went well and I shot more than normal as I knew the ranges were tricky and needed a lot of respect, they are very unforgiving.
The first round of the day went well with only 1 miss for a 29/30 and the next two rounds were very similar-27 & 29. However a wobble in the 4th round of 25 was far from ideal and put the pressure on me to perform in the last round of the day. I managed to hold things together and post a 28 to finish qualification in joint 4th position. I was drawn on peg 5 for the semi-final and shot 27 to enter a bronze medal shoot off. Unfortunately another 27 was not enough to secure and silverware this time and I ended the day 4th overall. A great result for me though as a warm up for Rio next month. We also won Team Gold for the 2nd year running!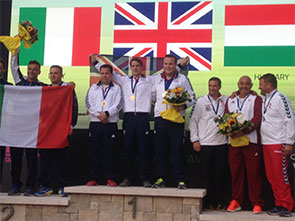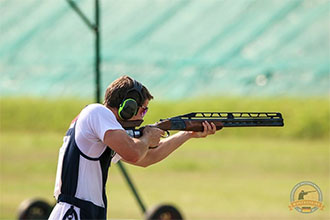 Some of you will have seen me at the Robinsons Conference centre on a wet Friday a few weeks ago and heard about my Olympic journey and what it's entailed. Good to meet those who braved the rain, I hope they enjoyed listening about shooting sports and a large part of my life. I always love coming back to the Island and knowing that the support of the locals is always there, it's a great boost so thank you RL360 Quantum.