Tim Kneale June 2017 Blog
A new Olympic cycle = new opportunities and challenges
It's been a little while since my last RL360 Quantum update and a lot has changed since August 10t 2016, when I competed at the Rio 2016 Olympic Games.
There are some great consistencies in that I am still shooting and a member of the British Shooting squad and that I have the much appreciated ongoing support from RL360 Quantum.
Following the Rio Games there was a document produced by the International Olympic Committee (IOC) which includes the "Agenda 2020" recommendations that there be equal female and male competitors at the Tokyo Olympics. I think this is great for all sports and especially shooting as we are generally a male dominated sport with its roots in hunting and the military, so it would be good to increase the participation figures in shooting overall. However, Double Trap, being a male only event, is currently in the process of being removed from the Olympic Programme and replaced with a mixed 2 person team event competing in Olympic Trap. This has yet to be fully ratified by the IOC but our International Federation has put forward these changes so it will only be a matter of time before the IOC fully adopt them.
August to December was a very frustrating time as there was lots of uncertainty about the event's future and also the Double Trap (DT) shooters' position within the UK Sport funding programme. Some of the guys carried on with DT but, come December, I could see the writing on the wall, so I decided to bite the bullet, jump in at the deep end and start shooting Olympic Trap. How hard could it be? Only 1 target this time and 2 shots, easy right? I have been on a rather steep learning curve for the past few months but with great support from the coaching team and sponsors I have made some really positive progress.
Olympic Trap (OT) is shot over the same facilities as Double Trap, the same 5 shooting stations, same instant release of target and same cartridges. The main differences are that the targets go 30 metres further and the angles are much greater. Where DT used the 3 middle traps of a trap layout and they were fixed, OT uses all 15 traps (3 for each shooting position) and the angles can vary from 0-45 degrees and 1.5-3.5 metres high. And there are 9 different schemes to choose from in case one is too easy!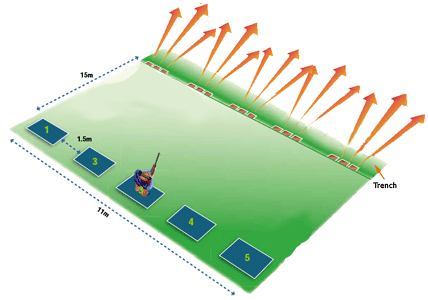 As you can imagine there is very little time to think about the process of breaking the target once it has been released and the sport is very much reaction focused compared to DT, where there was time to see targets and "drive" the gun.
The average reaction time is about 0.25 seconds, within that quarter of a second the target has travelled 5 metres and your eyes and brain should be able to see a whole target. Then the cool stuff happens and the brain calculates where the target is going, moves the gun and you pull the trigger - all within the subconscious. When it happens correctly it feels effortless but when things get in the way of the eyes and brain doing their thing (distractions) it's not so good. I have been able to transfer a lot of DT skills into OT but now it's learning and training myself to react correctly and trying to stop myself (thoughts) getting in the way.
During the beginning of this new journey it was very frustrating to accept the changes being forced upon me really. I didn't want to change events, I was in the top 10 in the World at DT, but knew I wouldn't get the chance at another Olympic Games if I didn't. There was a bigger picture to focus on and as I understand more about the discipline and the technical processes it has become more enjoyable and a challenge I'm really committed to. It hasn't all been easy but, by being more open to the opportunities new challenges offer, it has been a great learning opportunity so far. Adopting a "growth" mind-set during this process has been invaluable.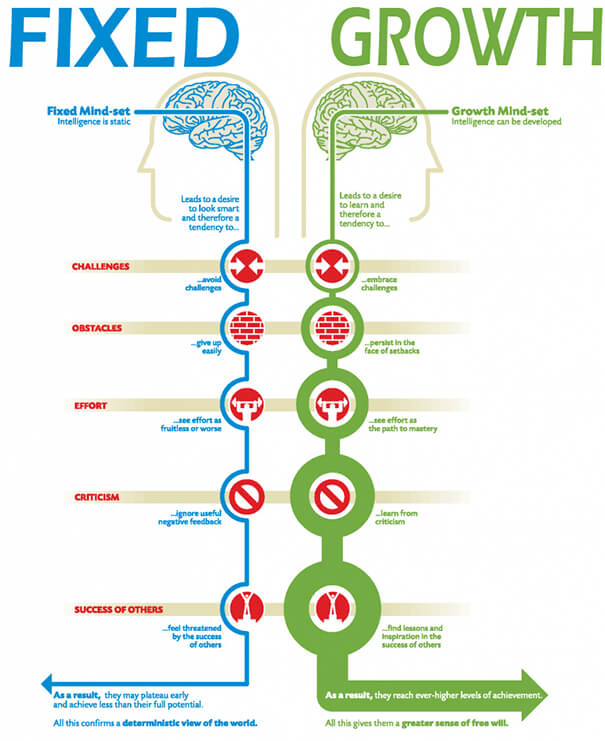 The guns used for each of the Olympic disciplines are all specialised tools for specific jobs so the DT gun I had wasn't the best kit for shooting OT. Luckily the Italian manufacturer, Perazzi, have provided a bespoke gun fitted to my measurements and hand dimensions which has made a big difference compared to the old DT gun I was using. My technique has also altered quite considerably with the help of the British Shooting coaches and this is something I have to spend long hours trying to make as consistent as possible. The mental processes are also very different as in DT I used to count the targets and work out the following targets (there were only 3 targets so not very tricky) my mind was always active whereas now I am trying to quieten the mind to allow flow and natural reactions to happen.
All in all quite a big change for my sport, but one I have accepted. I am now embracing the challenge and opportunities its offers. I feel I am fortunate to be in this position, as my sporting career could have been over, and also for the support I have received from RL360 Quantum during this period and into the future!