Multi-thematic funds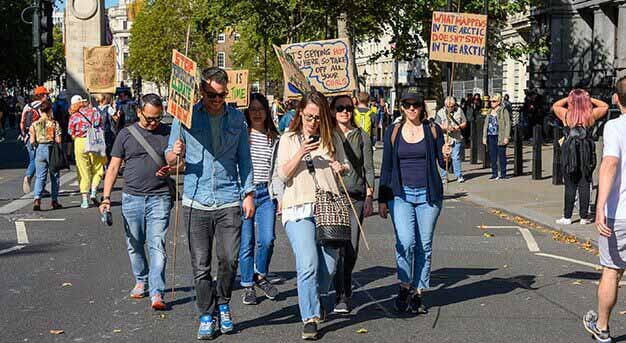 CT Responsible Global Equity
The objective is to provide long-term capital growth.
The Manager seeks to achieve this by investing mainly in global equities (ordinary shares in companies from anywhere in the world). The Manager invests only in assets which meet the fund's ethical screening criteria. The ethical screening applied to the fund means that a number of the largest companies are screened out on ethical grounds.
Investment is concentrated in companies in any market whose products and operations are considered to be making a positive contribution to society and seeks to avoid companies which, on balance, do particular harm (including those involved in the sale of armaments) or operate irresponsibly (for example with regard to the environment or human rights).
JPM Global Sustainable Equity
To provide long-term capital growth by investing primarily in global Sustainable Companies or companies that demonstrate improving sustainable characteristics. Sustainable Companies are those that the Investment Manager believes to have effective governance and superior management of environmental and social issues (sustainable characteristics).
At least 67% of the fund assets invested in equities of Sustainable Companies or companies that demonstrate improving sustainable characteristics anywhere in the world, including emerging markets. The fund integrates ESG aspects to identify companies with a strong or improving sustainability characteristics, with a Best-In-Class approach, and systematically includes ESG analysis in its investment decisions on at least 90% of securities purchased. The fund is actively managed and uses a fundamental bottom-up stock selection process, and the investment process is built on stock level analysis by a global research team.
NORDEA 1 GLOBAL STARS EQUITY
The fund's objective is to provide shareholders with investment growth in the long term.
In actively managing the fund's portfolio, the management team selects companies with a particular focus on their ability to comply with international standards for environmental, social and corporate governance, and to offer superior growth prospects and investment characteristics.
The fund mainly invests in equities of companies from anywhere in the world. Specifically, the fund invests at least 75% of total assets in equities and equity-related securities. The fund may use derivatives and other techniques for hedging (reducing risks), efficient portfolio management and to seek investment gains.
The fund may appeal to investors who:
• understand the risks of the fund and plan to invest for at least 5 years
• are looking for investment growth with a responsible investment approach
• are interested in exposure to global equity markets