Asia: Riding a Wave of Innovation
No longer a place where everything is produced but nothing is invented, Asia is riding a wave of homegrown innovation with long-term investment implications.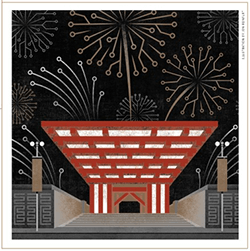 Riding the Innovation Wave in Asia
Asia is riding a wave of innovation that extends beyond technology to new business models, education and economic reforms. Read the report
Taking the Lead in Artificial Intelligence
With government backing and a tremendous growth in big data capture from social media, China is well-positioned to become a global leader in AI. Explore insights
Banking on Innovation
Across Asia, companies and consumers are bypassing the traditional banking system. But the banks are playing catch up. Read the article
Electric Vehicles: A Jolt to Asian Economies
The global market for electric vehicle (EV) batteries is expected to grow tenfold in the next 20 years. Asia is poised to be the major player – both as consumers and producers. Explore insights
Important information
The views and information discussed in this report are as of the date of publication, are subject to change and may not reflect current views. The views expressed represent an assessment of market conditions at a specific point in time, are opinions only and should not be relied upon as investment advice regarding a particular investment or markets in general. Such information does not constitute a recommendation to buy or sell specific securities or investment vehicles. Investment involves risk. Investing in international and emerging markets may involve additional risks, such as social and political instability, market liquidity, exchange-rate fluctuations, a high level of volatility and limited regulation. Past performance is no guarantee of future results. The information contained herein has been derived from sources believed to be reliable and accurate at the time of compilation, but no representation or warranty (express or implied) is made as to the accuracy or completeness of any of this information. Matthews Asia and its affiliates do not accept any liability for losses either direct or consequential caused by the use of this information.