Invesco - a rolling selection of articles related to the coronavirus
We feature a selection of articles produced by Invesco. More articles are available on the Invesco Insights home page.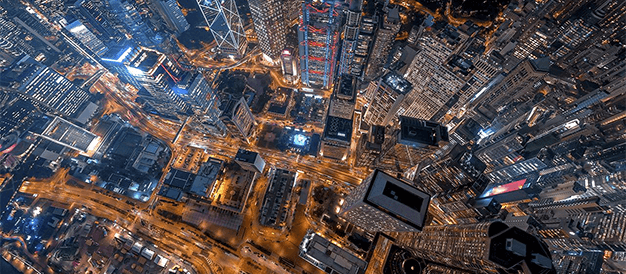 To access each article simply click on the heading below:
Last week, we saw increases in both the Chinese and US stock markets. But that's where the similarities end — there is currently a meaningful difference in market confidence for the prospects for longer-term economic recovery.
Last week, the US issued its employment situation report for June. For the second month in a row it was an impressive report, handily beating expectations in terms of both non-farm payroll growth and the unemployment rate.
The widely touted view - amplified for a few years after the 2007-2008 global financial crisis - was that the developing world would be the dominant global growth engine, with larger emerging market (EM) economies converging toward G-7 income and productivity levels.
The Covid-19 pandemic recession is materially different to both the 2008-09 GFC recession and the 1930s Great Depression for several reasons.
The first half of 2020 has been unexpected, to say the very least. Our outlook for the year quickly became obsolete with the rapid spread of COVID-19 and accompanying lockdowns across the globe, which have stymied economic activity and caused an unprecedented destruction of demand. Which brings us to our mid-year outlook.
Two weeks ago, I wrote about some burgeoning "green shoots" that offered early, encouraging signs of economic recovery around the world. I'm pleased to see that more green shoots are sprouting — we continue to receive positive economic news as developed world economies progress in their re-openings. However, I'm also keeping an eye on some negative signs that could cause disruption.
We believe the coronavirus has accelerated secular trends in shopping that were already in motion. Specifically, social distancing has accelerated the shift to e-commerce, driving many consumers to increase their e-commerce utilization and adopt these tools for a broader set of product categories.
A Q&A with Fund Manager, Oliver Collin. Discussed topics include: Monetary and fiscal policy responses in Europe, thoughts on European banks and insurers, what the recent wave of dividend cuts means for income investors and the new opportunities that the recent sell-off / volatility has provided.
"The last time I used the term 'green shoots' was the late spring and summer of 2009. Like everybody else, I was looking for signs of economic life after the global financial crisis and searching for indications that the US and other developed countries were rising out of the economic ashes like a phoenix. And now, 11 years later, I find myself again looking for — and finding — encouraging signs of recovery in the US and other major developed countries." In her weekly blog, Kristina Hooper. Chief Global Market Strategist, Invesco Ltd focuses on some of the green shoots that she's seen in the last several weeks.
In response to numerous client questions about portfolio positioning for a recovery scenario, Invesco provide a historical perspective on stock market, sector, size, style and regional allocations. Also, they juxtapose typical recovery performance trends against recent price action.
Kristina Hooper. Chief Global Market Strategist, Invesco Ltd, recently wrote about the need for more fiscal stimulus in order to counteract the negative economic impact of the pandemic. Since the start of this crisis, she has worried that countries would follow the same playbook that was used in the face of the Global Financial Crisis — in general, a large level of monetary stimulus with a far smaller level of fiscal stimulus. She's happy to report that the European Union (EU), Japan, and China all announced more fiscal stimulus in the past several weeks.
History shows us that fiscal policy can be more effective in reducing unemployment than monetary policy because it is more direct. A notable example is the Work Projects Administration (WPA), which put millions back to work in the US during the Great Depression and created long-lasting benefits that had a compounding effect on job creation. Could this be a model for 2020 and beyond?
Since the pandemic struck, we at Invesco have participated in conversations with epidemiologists, virologists, medical and macro policymakers, to inform our three-pronged analytical approach to the pandemic period – public health, monetary and fiscal policies – and potential structural changes to assess the long run outlook. Here we summarize key points from our COVID-19 conversations on Asia, Europe, the United States and EM.
In the last several weeks, stocks have exhibited weakness and higher volatility. Kristina Hooper. Chief Global Market Strategist, Invesco Ltd, is convinced that rising US-China tensions are behind this, and that the potential for a reignition of the US-China tariff war could be the single biggest risk to the US stock market this year.
Economic activity around the world has collapsed as governments in the US and elsewhere have put in place social restrictions to contain the spread of Covid-19.
As expected, the US Employment Situation Report for April was abysmal. Unemployment rose dramatically as pandemic lockdown measures were implemented across the US, with hospitality and leisure posting the biggest job losses. Amidst all the terrible data, there was one obvious and glaring takeaway: Job losses were concentrated among low-wage workers. In fact, so many lower-paying jobs were lost that wage growth rose markedly, underscoring how hard hit lower-income workers have been by this pandemic.
Another month on, Kristina Hooper, Chief Global Market Strategist for Invesco, asks how will we know what approaches are working to stem the rate of infections and to get people back to work - by examining the data. Here she summarises some of the key issues Invesco will be watching in May.
Fed up with trying to follow the latest policy initiatives and explain market twists and turns? We are taking a break from all of that and look instead at Covid-19 data from a few different perspectives.
As a growing number of US states have started to incrementally reopen their economies (under a variety of measures such as mask usage and capacity restrictions), we got our first official look at COVID-19's toll on the nation's economic output.
Kristina Hooper. Chief Global Market Strategist, Invesco Ltd, talks with Andy Blocker, Invesco's Head of US Government Affairs, who breaks down where we are today in terms of fiscal policy — and what to expect next.
The major central banks have been busy responding to the economic fallout from COVID-19, but what's been happening in the commercial banking sector?
Portfolio Managers discuss the real estate market, global equities, commodities and more.
What does the data tell us about the potential outcomes for China's economy and for US stocks?
A great deal of news has been announced over the last week, and it can be difficult to determine what's the most meaningful for markets. Here, Kristina Hooper, Chief Global Market Strategist at Invesco Ltd, writes about the items she's focused on this week.
In recent days some market commentators have been expressing acute anxiety about the central bank response to Covid-19, and special concern that these actions will bring about a period of high inflation.
This month will be critical in assessing the global response to the coronavirus crisis. With that in mind, Kristina Hooper, Chief Global Market Strategist at Invesco Ltd, says there are six issues in particular that she'll be tracking closely. There are also two issues that have garnered recent headlines, but that she's less worried about in the long run.
John Greenwood, Chief Economist at Invesco Ltd and Adam Burton, Assistant Economist have previously written about the Fed and its role in providing dollars during this period of financial stress, but other central banks in large, developed economies have also announced similar sets of measures. In this article, they summarise and contextualise the responses of the Bank of England (BoE), the European Central Bank (ECB) and the Bank of Japan (BoJ).
The three-pronged fight against COVID-19 and its economic impact continues. Central banks are providing monetary policy support to keep banks and markets functioning, national governments are providing fiscal policy support to consumers and businesses, and governments at all levels are taking public health policy steps to contain the spread of the virus.
Over the past four weeks since the US central bank cut the federal funds rate on 3 March by 0.5% to 1.0-1.25%, the US Federal Reserve (Fed) has moved very quickly through the gears to roll out a series of liquidity enhancing programmes at home and abroad.
_______________________________________________________________________
For more information about Invesco visit https://www.invesco.com/