Schroders - A rolling selection of articles related to the Coronavirus
We feature a selection of articles produced by Schroders. More articles are available on Schroders' Insights home page.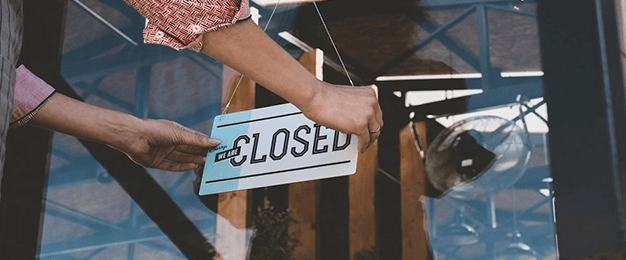 To access each article simply click on the heading below:
Climate change will have a profound impact on investment returns over the next 30 years, though not all markets will be affected equally.
This month's infographic looks at how the slow exit from lockdown in the UK, the prospects for international travel, and what's been driving US shares.
As Covid-19 accelerates a number of trends, we spoke to fund manager Tom Walker to find out what impact these changes could have on global cities.
For those that remain sceptical, we show that an integrated ESG approach can improve income stability.
In this quarter's infographic we focus on what Covid-19 means for climate change and the impact of the pandemic on the food industry.
The latest GDP estimate was disappointing, but UK growth is set to accelerate further as more firms open up for business.
David Docherty explains what thematic investing is and the growing appeal of this type of investing.
What's the point of a survey? Do the findings pass the 'so what' test, providing insight that is genuinely newsworthy? Or do they simply reconfirm widely held views?
Infrastructure is in the spotlight as governments look to repair their economies after Covid-19. We look at how infrastructure equity works and where we see the best opportunities.
With signs Covid-19 has led to a pandemic of single-use plastic, Schroders' Head of Engagement Elly Irving considers what it will take to turn the tide and whether companies are doing enough.
A look back at markets in Q2 when shares rebounded as economies started to re-open, while governments and central banks continued to provide support.
The pandemic has shone a spotlight on healthcare but what happens when a vaccine is found? We asked Schroders' investment experts for their views on the sector's long-term prospects.
Companies do not operate in a vacuum and the Covid-19 pandemic has shown the importance of how companies treat their employees.
We look at what might reignite demand for overseas travel and whether the downturn could profoundly change some countries' economies.
The UK's unemployment rate is likely to rise, despite government support measures, as weaker demand and social distancing means some businesses may not survive the crisis.
The market looks overly optimistic on the shape of the economic recovery, but there are more prudent ways for investors to readjust their portfolios as we move out of recession.
Professor Peter Piot, a legend in the field of virology and the fights against HIV and Ebola, is optimistic about a Covid vaccine. But he sees recurrent outbreaks as unavoidable.
Innovation is going to transform manufacturing in the decades ahead. We look at what this means for investors.
The EU's proposed Green Deal shows that the right policy initiatives could address the economic crisis and climate change simultaneously.
Banks performed well in the recent market rebound but some are better placed than others to weather the tough economic times ahead.
We've gone from predicting a V-shaped recovery to a U-shape, given the difficulties of lifting lockdown.
UK economic activity fell by a record 20% in April as the lockdown took its toll.
With a combination of resurgent markets, seemingly ebullient retail investors and a bleak economic outlook, it may be prudent to tread carefully.
Invesco looks at which countries' economies would be worst hit by a collapse in international tourism.
Do expect false dawns, don't lose sight of your investment objectives and avoid some common thinking errors; three tips to help you navigate this crisis.
What's the point of a survey? Do the findings pass the 'so what' test, providing insight that is genuinely newsworthy? Or do they simply reconfirm widely held views?
Five Schroders fund managers reveal the main ways they expect Covid-19 to change the way we live and work.
Policy measures announced recently should support Chinese growth, with positive spillover effects for the rest of the world.
A review of markets in May when shares were supported by an increasing focus on how lockdowns would be lifted.
Companies' treatment of their employees has been under intense scrutiny. This will intensify as lockdowns start to lift, and expectations of corporate behaviour are high.
Covid-19 has highlighted the importance of the "S" of "ESG" (environmental, social and governance) in asset management, according to Anastasia Petraki, Schroders' Head of Policy Research.
We already know how devastating climate change could be for the planet, so let's ensure we learn the lessons from the current crisis.
The Covid-19 crisis and oil price plunge may slow consumer appetite for the energy transition but this effect will be short-lived.
Investors will need to be more agile than ever as Covid-19 reinforces many of the trends driving the world economy prior to the outbreak.
GDP for the first quarter shows Japan becoming the latest country to slip into recession, though we expect it to be less badly affected than other developed markets.
While tens of millions of Americans were losing their jobs, the stock market in April produced its best monthly return in over 30 years. We look at what's behind this apparent disconnect.
China A-shares fund manager Jack Lee looks at some of the main investment themes he's focusing on, in a market that has been remarkably resilient this year.
The Covid-19 pandemic has changed the way we live and work. We ask fund managers Alex Tedder and Robin Parbrook what it means.
Together with our Data Insights Unit, we've examined the state of global lockdown to find the countries where the biggest risks remain.
Italy went into this crisis in a more precarious situation than most. Here Senior European Economist and Strategist Azad Zangana explains why.
The Bank of England's latest economic scenarios show the scale of uncertainty. One positive is that the UK banking system is in a good position to cope.
Although stimulus measures will help the economic recovery, equity markets seem to be ignoring the full impact of the pandemic on companies' balance sheets.
We look at whether gold's strong recent performance can continue, given the macroeconomic backdrop the Covid-19 crisis has created.
The sustainable investment team has been researching the potential winners and losers from the war on plastic.
Rather than being a luxury or an optional extra, our analysis shows that a focus on sustainability would have helped relative performance during the recent market turbulence.
The latest readings on the economy have been shocking and the challenge of lifting lockdowns in the absence of a Covid-19 vaccine means a swift rebound in economic activity looks less likely.
Following a record-breaking stock market crash, there has been a 30% rebound. We examine a 135-year history of such rallies and ask if this one is a false dawn.
148 years of data show short-term punts on the stock market are very risky. Long term investments, not so much.
In our investments, as in our domestic lives, it's time to be patient before significantly increasing the risks we take.
Policymakers should use the current crisis to inject similar urgency into climate policy and accelerate the transition to a low-carbon economy.
The spread of Covid-19 is affecting all walks of life and the energy transition sector is no exception, but we believe the long-term opportunity remains intact.
Current events likely mark a turning point in economic policy and the end of a 40-year spell of free market capitalism.
Should you stick, sell or buy after a crash? Duncan Lamont, Schroders' Head of Research and Analytics, looks to 148 years of stock market history for potential answers.
We compare how the various regions have performed following an incredibly challenging start to 2020.
We have identified eight themes that we think could transform the world, but how are these being affected by the coronavirus crisis?
The Indian stock market has slumped and coronavirus cases are picking up. As the government starts to act, we look at the implications of the crisis for India's economy and markets.
As part of a recent investor podcast, Nick Kirrage, Co-Head Fund Manager of the Value Team chatted about investor behaviour during times of crises. Here are six key takeaways from that podcast interview.
With debate increasing over whether "helicopter money" could help tackle the global economic crisis, Schroders' chief economist Keith Wade provides his views about the tactics of governments.
A look back at markets in Q1 2020 when the spread of coronavirus across the world saw stock markets fall sharply.
In a recent podcast, Schroders' Chief Economist & Strategist Keith Wade answered some of key questions about coronavirus and its economic impact.
Policymakers may have to return with more stimulus as the economic crisis continues to unfold.
Policymakers may have to return with more stimulus as the economic crisis continues to unfold.
_______________________________________________________________________
For more information about Schroders funds visit https://www.schroders.com/