Schroders: Active ownership Q&A: how can investors drive change?
What does active ownership really mean in practice? Experts from our sustainable investment team explain.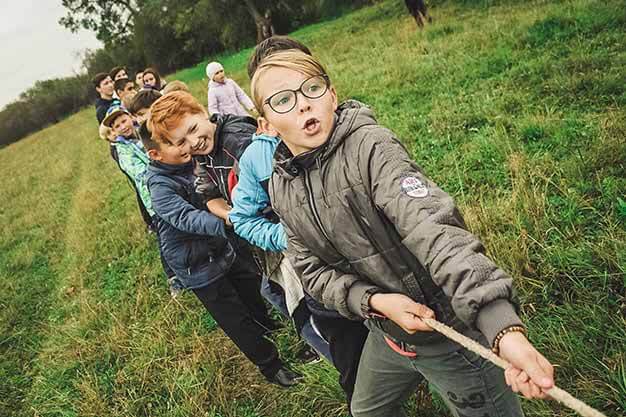 Active ownership is one of the most important devices in a sustainable investor's toolkit. Kimberley Lewis, Schroders' Head of Active Ownership, explains: "Where Schroders has taken the decision to invest in a company on behalf of clients, we believe we can protect and enhance the value of that investment by being active owners and engaging with that company. This is central to our investment philosophy."
But what is active ownership? What does it look like in practice? How is Schroders pushing for change with companies' management?
What is active ownership?
KL: "Active ownership involves engaging with companies to influence corporate behaviour around long-term sustainability issues.
"Through ongoing dialogue we get to know companies better and, where necessary, ask companies to change their practices. Once a year we also get the opportunity to vote at a company's AGM."
What do we mean by "engagement" when we talk about active ownership?
Hannah Simons, Head of Sustainability Strategy, explains: "When the industry talks about 'engagement', this is really a word to describe interactions with companies in which we have invested our clients' money.
"These interactions are crucial in our assessment of what makes a good investment. This is why it is not only our sustainable investment team driving these activities but also portfolio managers and financial analysts."
KL: "Because by engaging with companies we can understand them better and we can also make our expectations clear.
"Ultimately, this connection and shared understanding is crucial when the dialogue is about effecting change that, in our view, is needed to safeguard and even increase the value of investments for which we are responsible."
How does it work in practice?
KL: "An engagement generally begins with setting the basis for this common understanding and helping the company understand our position on a topic.
"Methods include one-on-one meetings with company representatives such as members of the board or managers of specialist areas, phone calls or written correspondence with company advisers and stakeholders, and collaborative engagements with other companies, for example on reporting frameworks."
Recruit Holdings case study: Changing a recruitment firm for the better.
By Katherine Davidson, Portfolio Manager and Sustainability Specialist
We have invested in Tokyo-headquartered Recruit Holdings for several years and we own almost 1% of the company. Its most important assets are job recruitment sites Glassdoor and Indeed.
The company's mission is to prioritise social value by making the labour market more efficient and encouraging diversity.
In 2019, we provided feedback on how the business was governed and on executive pay. In 2020, Recruit appointed its first woman to the board.
In March 2021, we encouraged Recruit to set net zero targets and in May 2021 it announced company-wide emissions reduction targets for the first time, including plans to achieve net zero by 2030.
Our subsequent conversations with the company have focused on implementation, including best practice for carbon offsets. The company also announced targets for gender parity at all levels of the organisation by 2030.
Recruit plans to achieve this by accelerating the development of younger women and expects to hire more foreign women to grow its pool of female talent.
Diversity goals are now enshrined in the pay structure for senior executives. We'll continue to monitor Recruit's progress but see this as immensely encouraging.
The company has recently announced the nomination of another female independent director to the board from 2022, which will bring female representation to a credible 30%.
What issues does Schroders engage on?
HS: "We focus on issues that, following a thorough assessment, we think are material to the long-term value of our holdings. We do so by considering a company's connection and impact across its main stakeholders: employees, customers, communities, the environment, suppliers and regulators.
"The governance structure and management quality that oversee these stakeholder relationships are also a key focus for engagement discussions."
What makes a successful engagement?
KL: "We believe that four attributes are critical to successful active ownership and engagement: knowledge, relationships, impact and incentives.
"As well as drawing on the sustainable investment team expertise, we leverage the perspectives of our portfolio managers, analysts, external partners and clients to really understand which sustainability issues matter to long-term performance.
"Schroders has built strong, long-standing relationships with many of the companies in which it invests, with our engagement history dating back to the year 2000.
"The insight gained through engagement can directly influence the investment case.
"Ultimately, we have the power to reduce or even sell out of a holding if engagement is unsuccessful, or the option to avoid investing at all. In the case of listed equities, we exercise our voting rights."
How do you report on progress?
KL: "We report on all aspects of our engagement activity on a quarterly basis. To facilitate this, we keep an ongoing record of all of our engagement activity and review progress against the objectives we had set. But having a robust mechanism to assess progress is not only important for reporting.
"For us it is also a learning opportunity, a way of seeing what approach has a better chance of success and under what circumstances."
HS: "Reporting on progress is something that our clients often ask us about. Being open about the process is also crucial for others to hold us, as investors, to account."
How do you report on progress?
Schroders has a long history of engagement and active ownership. Our fast-growing active ownership team is building further on that foundation and has set out its vision in a recently published Engagement Blueprint.
KL: "This focus on our future active ownership effort is rooted in the long-term outcomes we want to see across our holdings and we will use it as a compass for our future engagements."
Important Information
This communication is marketing material. The views and opinions contained herein are those of the author(s) on this page, and may not necessarily represent views expressed or reflected in other Schroders communications, strategies or funds. This material is intended to be for information purposes only and is not intended as promotional material in any respect. The material is not intended as an offer or solicitation for the purchase or sale of any financial instrument. It is not intended to provide and should not be relied on for accounting, legal or tax advice, or investment recommendations. Reliance should not be placed on the views and information in this document when taking individual investment and/or strategic decisions. Past performance is not a reliable indicator of future results. The value of an investment can go down as well as up and is not guaranteed. All investments involve risks including the risk of possible loss of principal. Information herein is believed to be reliable but Schroders does not warrant its completeness or accuracy. Some information quoted was obtained from external sources we consider to be reliable. No responsibility can be accepted for errors of fact obtained from third parties.