Morningstar - 2022 Year in Review and 2023 Market Outlook
Morningstar analysts and specialists put 2022′s trends for stocks, bonds, and funds into perspective—and look to the future with a fresh market outlook update.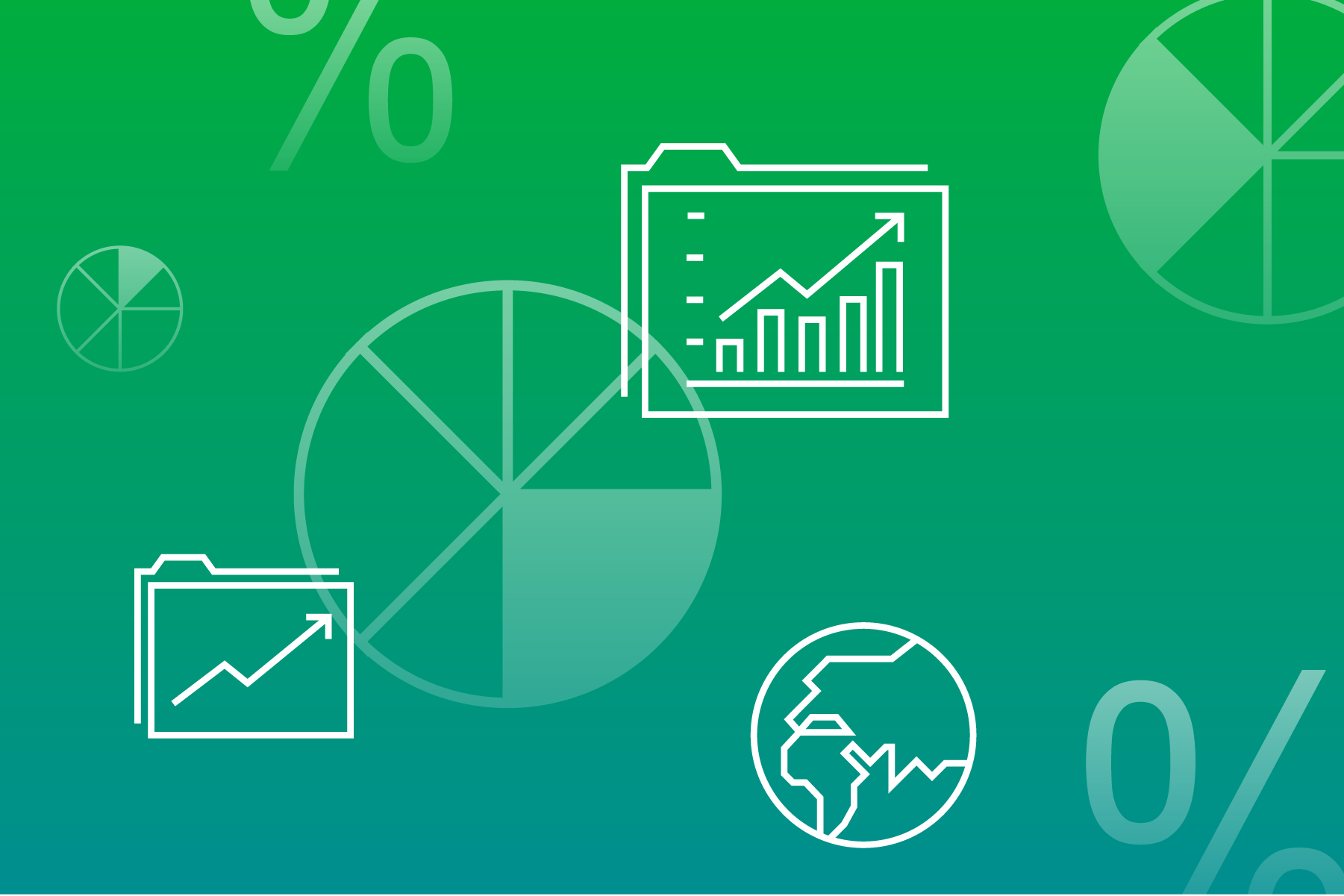 Insights and perspective from analysts and specialists about market performance, individual stocks, funds, and strategies
For a time during the fourth quarter, it looked like help was on the way for investors after a brutal first three quarters of the year.
But by the end of 2022, relief over a potential slowing in Federal Reserve interest-rate increases was replaced by concerns that the economy was both currently too strong to allow inflation to come down significantly and, at the same time, that a recession looks increasingly likely next year.
What did this mean for the stock market and bond market? What should investors do from here?
2022′s Market Performance and the Economy
When it came to market performance and investment returns in 2022 there was one clear, dominant force driving the markets: inflation.
Inflation's surge to 40-year highs led the Fed to an unprecedented series of interest-rate increases, cratering the bond market and sending stocks into a bear market that continued into the end of the year.
2023 Stock Market Outlook: Near-Term Turbulence, but Clearer Skies Ahead
Stocks are trading at a deep discount, but need evidence of long-term economic rebound and moderating inflation to rally back to fair value.
15 Charts Explaining an Extreme Year for Investors
Morningstar analysts look back at a brutal year in stocks, bonds, and crypto.
33 Undervalued Stocks for Q1 2023
Here's the new list of Morningstar's top analyst picks for Q1 2023.
Just How Bad Was 2022′s Stock and Bond Market Performance?
We've collected a list of 'worst ever' and 'worst since' records set across the markets on individual stocks and funds.
Better Investing Opportunities Coming Your Way in 2023
5 new themes for portfolios, including bonds, China, and active management.
Where to Invest in Bonds in 2023
After investors suffered their worst losses ever in 2022, bond returns are poised to rebound next year.
2022 Stock Performance and Market Outlook
Which stocks have been the best performers in the bear market? Which have taken the biggest beating? Which stocks should long-term investors be looking to buy now?
Here, we take a deeper dive into 2022′s and fourth-quarter stock market performance among sectors and individual stocks, along with the fourth-quarter outlook from Morningstar's stock analysts:
5 Charts on Value Stocks' Big Comeback
Having been out of favor for more than a decade, value stocks have caught back up with growth.
Morningstar's Best- and Worst-Performing Stocks: 2022
Chinese stocks rebound, energy stocks such as Occidental surge, while Farfetch and other internet retailers plunge.
Where Are Stocks Looking Cheap or Expensive?
Seven charts on valuations as the stock market heads into 2023.
5 Charts on Big Tech Stocks' Collapse
Big Tech stocks collectively lost nearly $4 trillion in market value in 2022.
Best Sustainable Companies to Own: 2023 Edition
We believe these companies' strong ESG management practices give them a long-term advantage.
Best Innovative Companies to Own: 2023 Edition
These companies are expected to benefit from disruptive technologies.
Stock Sector Outlooks
Technology: Sector Remains a Drag on the Broader Market but Wide-Moat Software Stocks Are Still Attractive
Utilities: Can Companies Sustain Growth Against Macroeconomic Headwinds?
Healthcare: Sector's Defensive Nature Buoys Performance as Macroeconomic Concerns Weigh on Overall Market
Real Estate: Despite Inflation's Reach, Rising Interest Rates Bring Dose of Reality
Energy: Markets Face Further Volatility in the New Year
Communication Services: Advertising Uncertainty Is Weighing Heavily on the Sector
Financial Services: Benefits of Higher Interest Rates Must Be Weighed Against Likely Slowing Economy
Consumer Defensive: Competitively Advantaged Operators Look Poised to Weather an Inclement Period
Consumer Cyclical: Discounts Largely Intact as Economic Uncertainty Feeds Investors' Pessimism
Basic Materials: Sector Outperforms, but We Still See Long-Term Opportunities Amid Broader Market Decline
2022 Mutual Fund Performance
As the dust settles on 2022, it's been an all-around brutal year for mutual fund investors. The average U.S. stock fund finished the year down roughly 17%, with the average large-value fund down about 6%, and large-growth funds down an average of nearly 30%.
For U.S. bond, mutual fund and exchange-traded fund performance, the story in many ways is much worse, where in many cases, losses were the biggest in history.
Thanks to the Fed's rate increases and stubbornly high inflation, U.S. core bond funds—strategies generally used as the basic building blocks of portfolios—have lost an average of roughly 12% in 2022, high-yield funds are down an average of about 9%, and inflation-protected bond funds have lost some 8%.
Here's a closer look at how fund investors fared in the fourth quarter and in 2022:
2022′s Best-Performing U.S. Stock Funds
These stock funds are the winners in recent years.
2022′s Best-Performing Bond Funds
Just about the only safe haven from rising rates were these ultrashort bond funds.
How the Largest Stock Funds Performed in 2022
Total market funds lagged, while value and dividend-focused strategies remained buoyant.
No Fun for Stock Funds in 2022
Tech stocks bear much of the blame, but not all.
How the Largest Bond Funds Did in 2022
Rising rates inflicted record losses on the most widely owned bond funds, but some actively managed bond funds fared somewhat better.
Q4 Rally Is Cold Comfort for Battered Bond-Fund Investors
Most fixed-income funds rallied in 2022′s final quarter but not enough to avoid a historically bad year.
Your Money
Stock and bond market performance in 2022 had a big impact on most investors' portfolios, leaving many investors unsure of what to do next. That's especially the case for retirees. Morningstar's experts provide some insight for investors on how to navigate these difficult markets.
What Investors Can Learn From a Terrible Year
Painful lessons from the markets to take into 2023 and beyond.
Top 6 Portfolio Moves for 2023
While the market environment remains uncertain, there are a few key changes worth considering.
Your 2023 Tax Fact Sheet and Calendar
Bookmark this guide to stay abreast of the tax-related dates and data that should be on your radar this year.
Christine Benz and John Rekenthaler: Revisiting What Is a Safe Retirement Spending Rate After a Tough Year
Christine and John discuss the key findings from 'The State of Retirement Income' study that they recently published.
Here are some key takeaways for investors after a tough year for most markets.
4 Investment Mistakes to Avoid in 2023
How to accept uncertainty and prepare your investments for different scenarios.
_____________________________________________________________________________________
Morningstar's Editorial Policies
Read Morningstar's editorial policy to learn more about their process.