Pictet Asset Management - The Future of Green Buildings
Sustainable buildings' contribution to a greener and regenerative future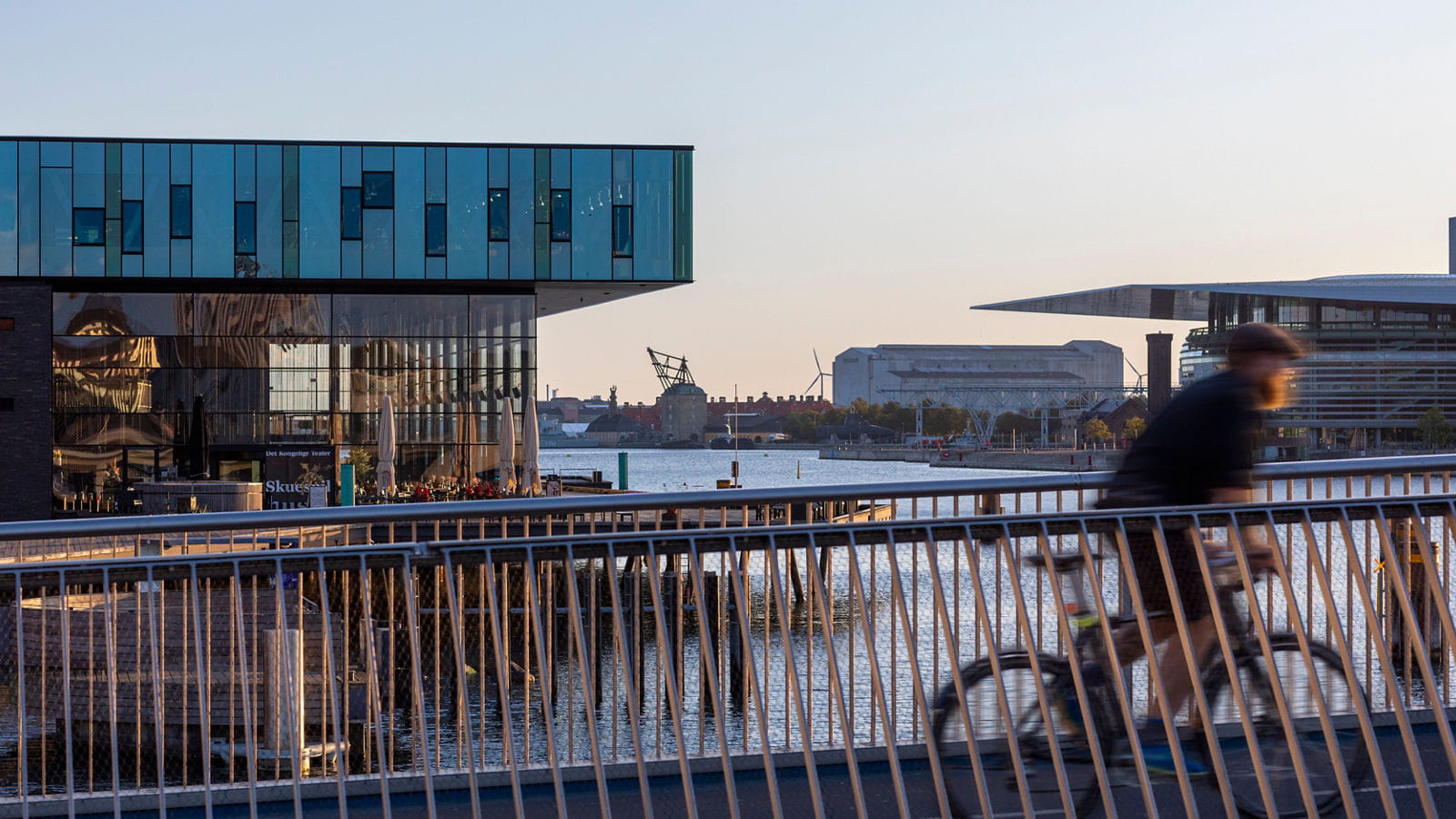 Greening the construction industry has become a priority but it's not clear whether the transition represents an investment opportunity. This year's The Klosters Forum sought to resolve this conundrum.
From homes and offices to roads and power installations, the built environment has long been a magnet for private investment.
But as investors now realise, the techniques used to construct vital infrastructure are no longer sustainable; the real estate sector alone accounts for around 40 per cent of global carbon emissions.
Greening the construction industry has therefore become a priority. But it isn't clear whether the transition represents a profitable investment opportunity.
This was the conundrum that delegates at this year's The Klosters Forum set about resolving.
During three days of intense discussions, developers, investors, architects, entrepreneurs and academics challenged the building industry's established practices and explored how new technologies and tougher regulations could bring about a sustainable transition.
Towards regeneration
Kicking off the event was an interactive workshop on "Net Zero Buildings: financing the transition towards a climate neutral built environment".
Delegates heard how traditional building techniques cause irreparable harm to the environment, damaging land, water and biodiversity – which are among the key environmental dimensions as identified by the Planetary Boundaries (PB) model, a globally recognised sustainability framework. [1]
"We need to understand the Planetary Boundaries for urban development," said Rasmus Nørgaard, co-founder of Danish developer Home.Earth and a board member of NREP, the largest real estate fund manager in the Nordic countries.
Many agreed that net zero, or carbon neutral, was not ambitious enough. Instead, the building industry – and investors in the sector – should take a lead in not only preventing damage but also repairing and restoring what has been lost to unchecked urban development.
"We've caused so much deterioration in the environment that we need to explore the concept of regeneration," Steve Freedman, head of research and sustainability in Pictet Asset Management's Thematic Equities, told the workshop.
Götz Hilber, co-founder of Rematter, a Zurich-based start-up providing sustainable building materials, said: "We have to switch our mindset from reducing our negative footprint to increasing positive impact."
"If you decrease something bad, you are always less bad. That's a frustrating message to humanity… We also don't want to be neutral. We want to be positive."
How to shrink the footprint

While investors in infrastructure may agree on the need for change, they often face challenges in finding projects that meet their environmental objectives, conference attendees were told.
By the same token, developers and entrepreneurs, find it hard to obtain large-scale financing for what are sometimes ambitious projects with novel approaches to sustainability, resilience and inclusion. This yawning gap in financing represents a significant barrier to the sustainable transition.
Nørgaard presented a promising example in Denmark which has overcome such challenges. In Copenhagen, Home. Earth is building sustainable and affordable homes and communities that have a smaller environmental footprint, enhance the quality of life for residents and turn a profit.
Currently, buildings that are considered among the most sustainable in the market [2] have carbon emissions of roughly 11 kg CO2 per square metre per year in Denmark, nearly 10 times more than the limit set by the Planetary Boundaries. [3]
Adopting circular and regenerative practices such as reusing wood, Home. Earth's first residential development had a carbon footprint of just 5 kg – a new record for this class of building in Denmark. [4]
Home.Earth development also helps reduce a floor space a resident occupies – thus contributing overall to a smaller carbon and resource footprint.
On a per capita basis, an average Dane occupies roughly 59 square metres. In Home.Earth designed homes, this figure nearly halves to 25-30 sqm per person on average. This means that Home.Earth development with regenerative practices has the potential to demonstrate that new housing can be developed within the PB framework.
What is more, the development has an ambitious social agenda, including the redistribution of returns to not just shareholders but also tenants.
This stakeholder income model – which is becoming a common feature in sustainable building projects in developed economies -- helps attract more loyal tenants and build a strong community and social foundation – thus tackling a weak link in real estate ESG investing.
"If you engage meaningfully with a broad range of local stakeholders and empower them, you can help build trust and in return gain permission to proceed with the project. This becomes a virtuous cycle," said Paul King, managing director of sustainability and social impact at real estate firm Lendlease Europe.
Building trust across local communities is a particularly urgent issue for planners. When it comes to planning large-scale development, just 2 per cent of the public trust developers and only 7 per cent trust local authorities, according to a 2019 study by UK-based property firm Grosvenor Group.
"We need to build a deep, long-term investment partnership to shift a colossal gap in financing," King said.
Spatial justice

Another novel approach to plugging the financing gap in sustainable urban development is spatial justice.
This, TFK conference attendees heard, was first proposed by influential US urban planner Edward Soja in 2010 [5], who argued that all city dwellers should have equal rights and access to resources, services and access.
Under this approach, interest rates, property values and taxation would take into account a property's environmental and social credentials.
Did you know?
Buildings that are considered among the most sustainable* in the market have carbon emissions of nearly 10x more than the limit set by the Planetary Boundaries.
*those with a gold certificate issued by German Sustainable Building Council (DGNB). Source: Home.Earth, 2023.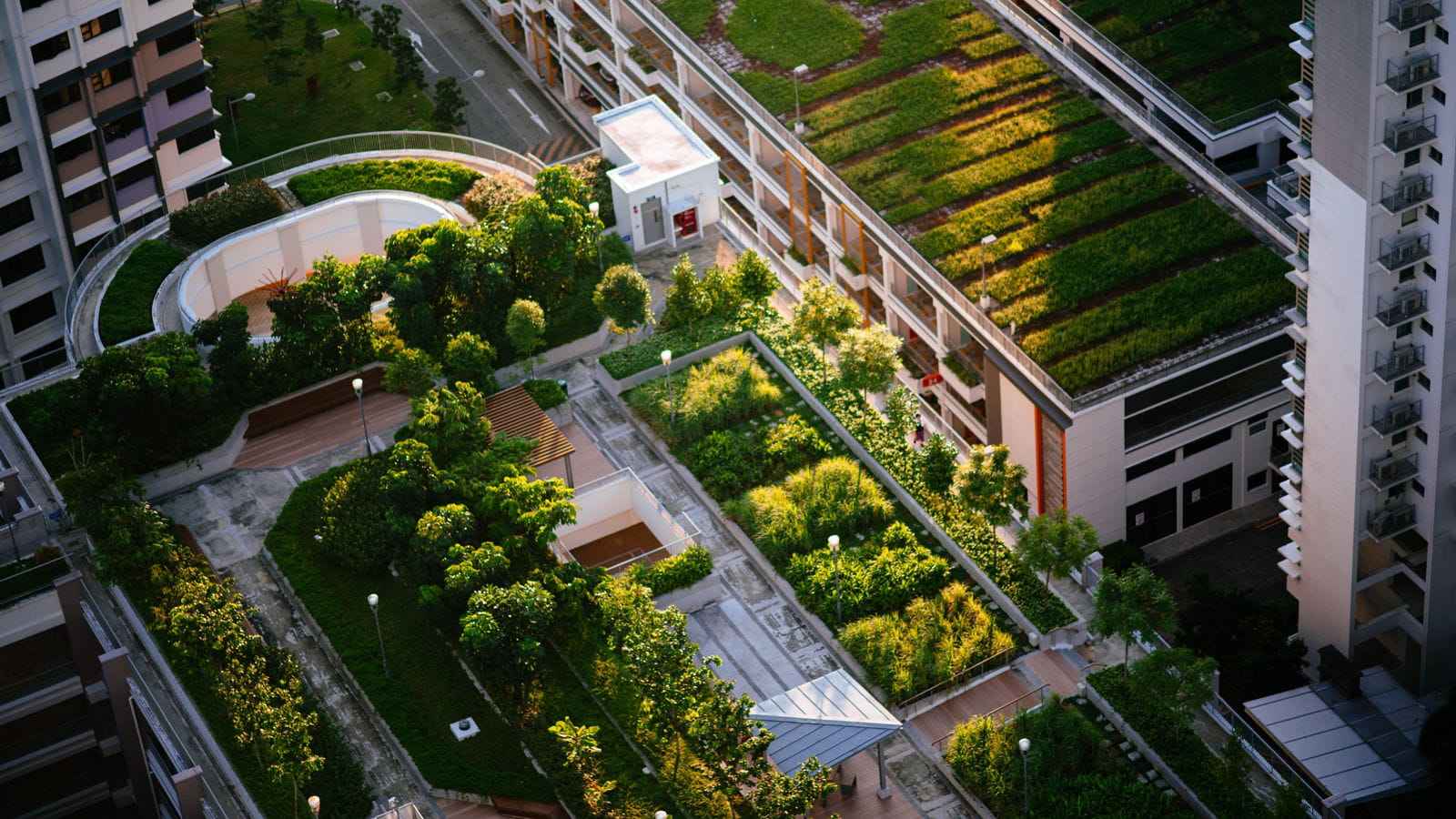 Currently, residents and the local community shoulder the cost of a building's environmental degradation rather than the developer or owner.
Progressive taxation and insurance mechanisms should therefore incentivise a shift in capital allocation in favour of buildings that promote greater public good, such as low carbon, clean air and green space. In doing so, asset owners and managers would be encouraged to invest in the long-term resilience of the portfolio, rather than to extract purely financial returns.
Specifically, wealth taxes and rewards for ecological and energy efficient building projects were some of the options discussed; including environmental risks as a key insurance gauge was another.
"People carry the financial consequences of living in a bad building… We need a shift in investment from extracting returns to investing for long-term resilience," one participant said.
[1] For more details, please read this article on 'Investing to protect the planet'
[2] Those with a gold certificate issued by German Sustainable Building Council (DGNB), which is a globally recognised standard for sustainable buildings
[3] Assuming 59sqm per person and sufficiency allocation principle. DGNB target including operational carbon industry average of 1.8kg CO2/sqm/year
[4] The Danish way of calculating carbon footprint assumes that the wood is burned after 50 years. But if it's re-used at the end of life, instead of incinerating, the footprint falls to just 2 kg
[5] Soja, E.W., 2010, Seeking spatial justice. University of Minnesota Press
What is The Klosters Forum?
The Klosters Forum is a not-for-profit organisation, offering a neutral platform for disruptive and inspirational minds to tackle some of the world's most pressing environmental challenges. Its mission is to accelerate positive environmental change by developing and nurturing a growing community of leading thinkers and doers and by fostering cross-disciplinary exchange and collaborations.
Every year, the Forum hosts an environmental annual event connecting high-profile participants from the fields of science, business, politics and industry, as well as NGOs, creative minds and sustainability experts in a neutral and discreet environment. This year, the annual forum took place on 27-29 June 2023 with the theme "The future of the built environment."
Click here to find out more.
Important Information
This article is used for informational purposes only and does not constitute,on Pictet Asset Management part, an offer to buy or sell solicitation or investment advice. It has been established on the basis of data, projections, forecasts, anticipations and hypothesis which are subjective. Its analysis and conclusions are the expression of an opinion, based on available data at a specific date. The effective evolution of the economic variables and values of the financial markets could be significantly different from the indications communicated in this document.