Survey results: ESG investing is on the up
An RL360 survey has shown an upward trend in Environmental, Social and Governance (ESG) investing among savers in the last 12 months.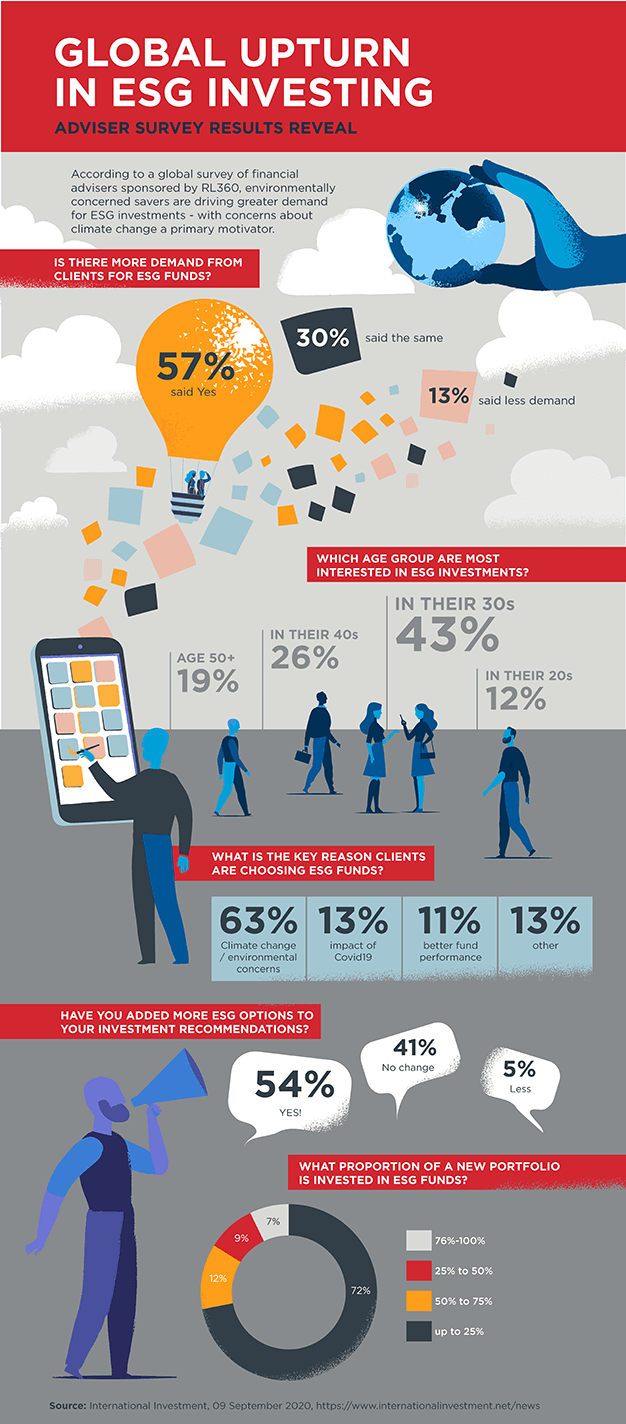 The survey, carried out in conjunction with International Investment, returned results which back up the importance of our ESG campaign, launched earlier this year.
Advisers across a range of countries were asked a series of questions about the importance investors place on ESG concerns when placing their funds.
Asked how much extra interest they had seen in ESG investing recently, 57.2 % of respondents said there had been more than usual (31.2% said a lot more and 26% a little more).
Clients in their 30s accounted for those most interested in ESG investing, according to 43.2%, with climate change, environmental concerns and social awareness being the key driver behind their interest according to 62.7%.
Over the last year, 53.9% of advisers say they have increased the number of ESG fund options in their investment recommendations.
In a typical new portfolio, 72.4% advisers said ESG funds account for up to a quarter of investments, while 11.8% said it can be as high as half to three quarters of the portfolio.
RL360's Investment Marketing Manager Chris Corkish said: 'The survey results strongly support our belief that ESG investing is growing at pace, with the recent global events prompting more questions and interest in investing in a responsible or sustainable manner.
'It is therefore important that companies such as ourselves continue to support this growth and provide access to credible options in this space.'