Former OMI man joins RL360 in Lat Am
Experienced sales manager Nicolas Tiscornia has joined the RL360 team in Latin America.
Nicolas is based in Montevideo, Uruguay and, as Regional Sales Manager, will cover the southern corner of the continent, from Peru down.
He will report to Leon Sears, RL360's Head of Sales for Latin America.
The Uruguayan, who is married with two young sons, comes to RL360 from OMI, where he spent four years in sales.
"I have come from the best to the best!" said Nicolas, whose experience also spans time as a financial adviser, in treasury, payroll and in the private banking environment.
"I started out as a broker and so I know a little bit of everything when it comes to the business, about funds, tax, training, and I have good contacts. My role at RL360 is to add value and make partnerships, developing long-term relationships.
"My objectives are to help brokers develop and be more efficient. I don't sell, I see myself more like a coach. I am really happy to have joined RL360. I love what I do and I have been meeting advisers in my region, although of course I did already know about 80% of them!"
RL360's International Sales Director Simon Pack said: "I am delighted to welcome Nicolas to RL360, where he will manage the southern region of Latin America. Nicolas brings with him a wealth of experience and an infectious enthusiasm."
To contact Nicolas, call +598 93 925 333 or email Nicolas.tiscornia@rl360.com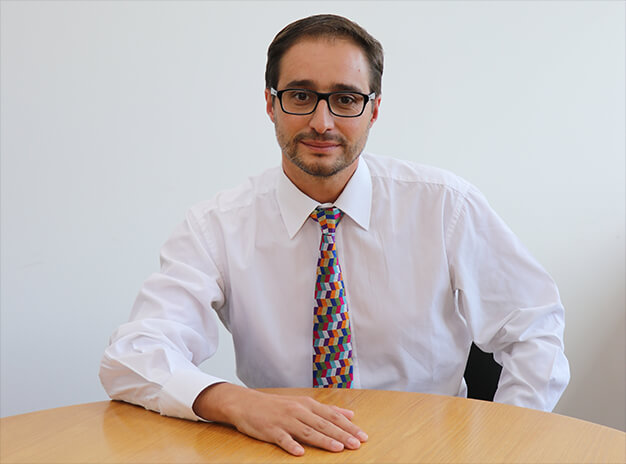 Nicolas Tiscornia, Regional Sales Manager